Payvea offers Online Merchant Solutions that provide everything you need to accept credit card payments.
Merchant Accounts from a choice of acquirers that provides comprehensive, reliable, & competitive payment solutions
Guaranteed Low Rates!
Multi-Currency Processing: Supporting over 150 currencies.
Partner with Payvea and increase customer satisfaction by expanding your market reach.
Increase your profit by offering new opportunities. Start providing your customers with a payment processing solution and generate residual income.
Looking to sell your portfolio? Payvea is interested in acquiring your merchants. Contact us today!
Payvea offers Merchant & Payment Gateway Services for businesses that require online credit card processing to accept all major credit cards, debit cards and alternative payment methods such as Sofort, iDeal, Alipay and instant bank transfers via our global acquiring partners .
Payvea offers merchant and payment gateway solutions that lead your business to the web, Safely.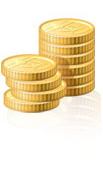 Online Merchant Account?
Looking for Guaranteed Low Rates? Apply for your online merchant account with Payvea today!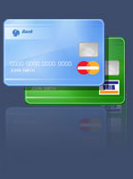 Payment Gateway
Learn more about our Payment Gateway Solutions
Welcome to Payvea
Payvea is a leading facilitator of merchant account and credit card processing solutions. We offer flexible, dependable, and secure systems to help you manage your transactions and ensure profitability for your business via our global acquiring partners.
Our solutions cater to a wide range of industries and companies. Whether you own a large e-commerce company or you are about to launch a small e-commerce website, you can count on the services that Payvea and its global acquiring partners can offer. If you are catering to specific markets or planning to expand internationally, we will be with you every step of the way.
We offer excellent solutions for your business, which include payment gateway options, mobile processing, and e-commerce software. We can also customize our solutions if you have specific requirements for your business. Our rates are competitive as we can provide multiple quotes. We help you minimize costs as you maximize profits.
Payvea is committed to helping your business succeed. Whatever goals you have set, our company can help you achieve them. Get in touch with us now and let us help open new opportunities for your business.